Light and Illusion
Matt Brand / Zintaglio Arts (contact✉)
New show of Lumography! (picture-forming lenses) opens December 6 2014 6pm in NYC at Composite Gallery, MoMath, 26th St east of 5th Ave.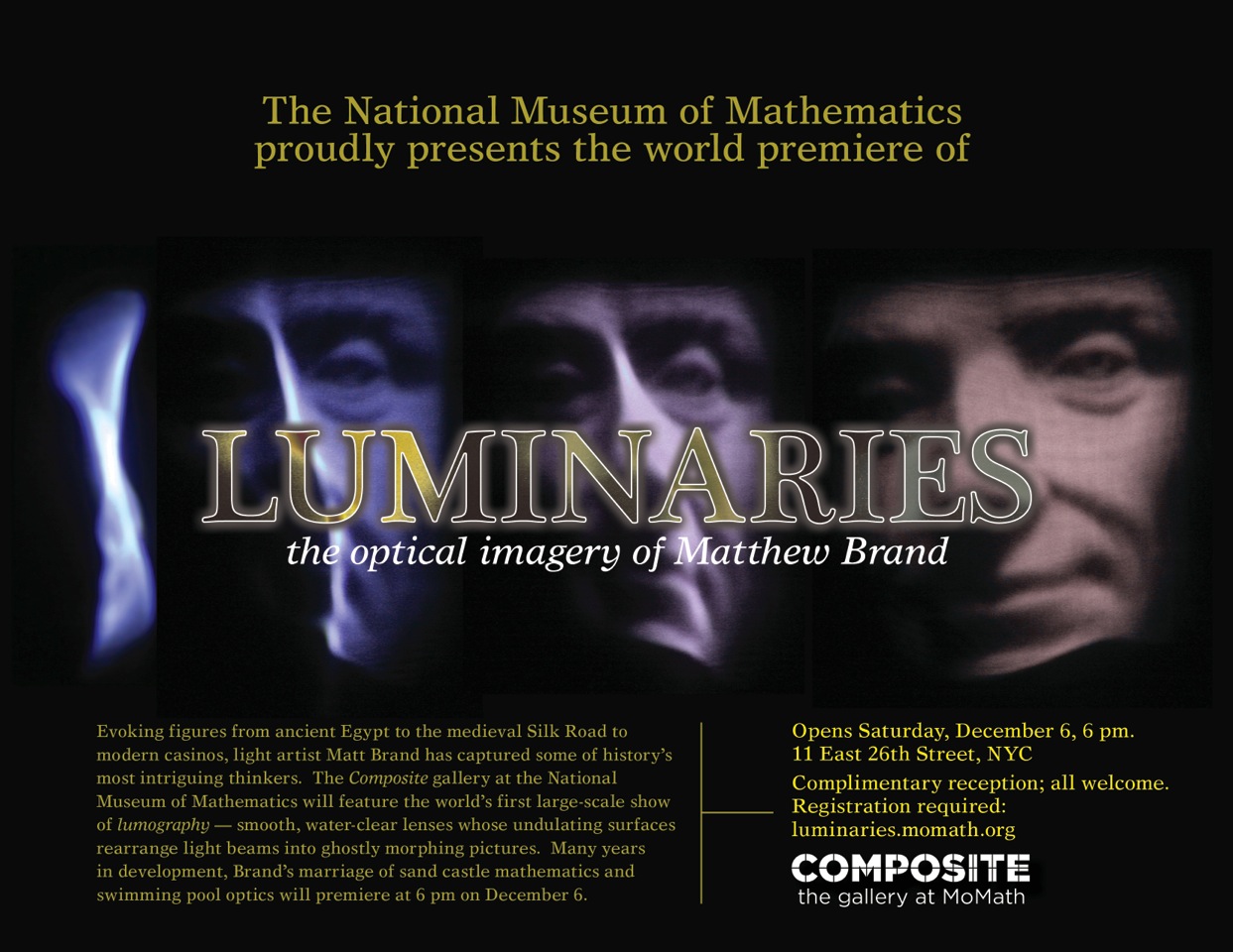 Last year's holo video at bottom.
Animated close-ups from museum installation here; media kit here. Or click on a floating image below.
© 2008-2010 Matt Brand. All rights reserved. Trademark & patents pending.