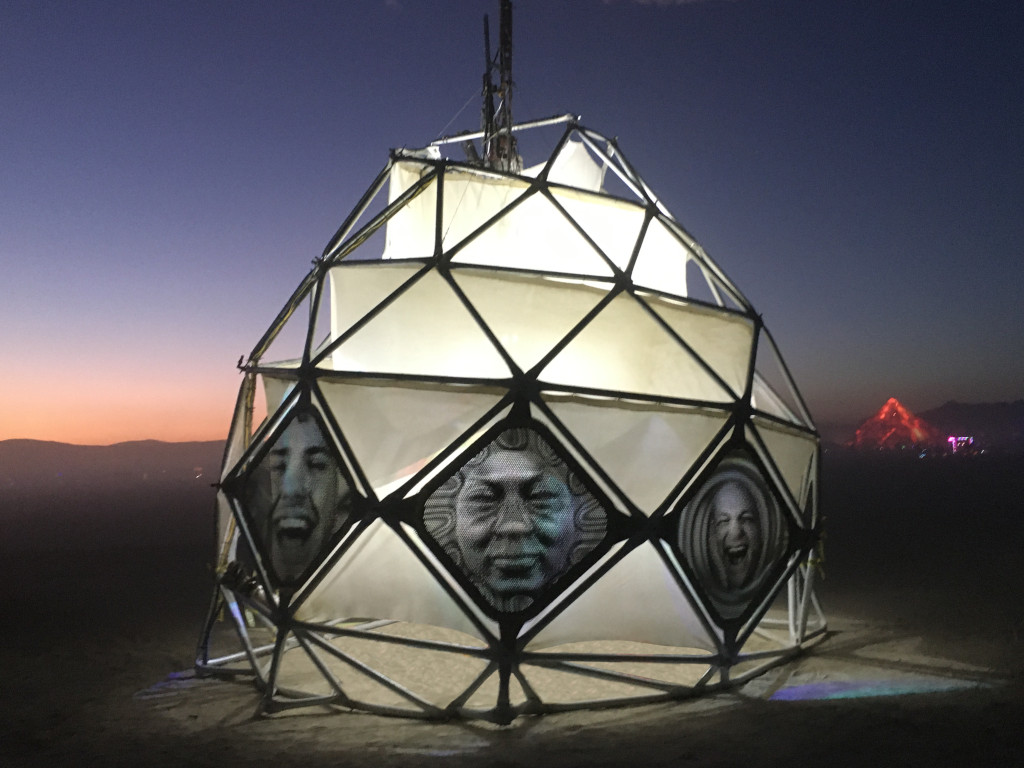 On playa at Burning Man 2022, topping out at 8 meters (26') with fire cannons.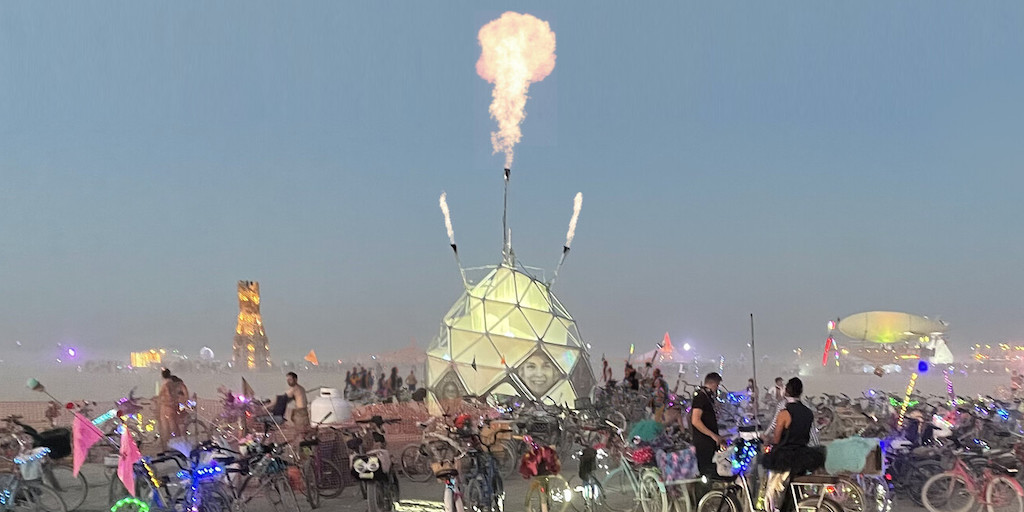 Bottle Genii is:
a Mystery: The Puzzle of the Bottle Genii — what links these individuals?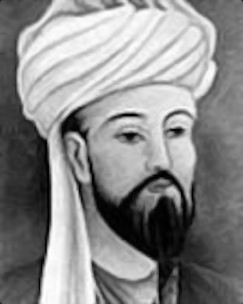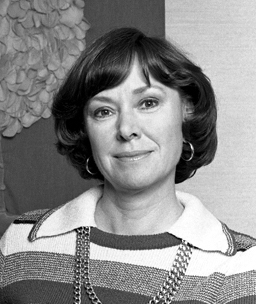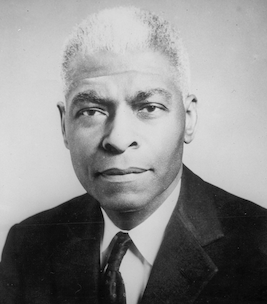 an Optic: 8× life-sized 3D portraits inspired by our mystery characters are rendered holographically via moiré in flat perforated steel:


an Architecture: These holographic panels are load-bearing facets in a novel "candy-twist" zome structure.
an Experience: Bottle Genii is topped with an array of color-fire cannons controlled by you, via computer vision.
FAQ
What is a candy-twist zome?

Our working name for a novel class of spiraling shapes that generalizes polar zonohedra and unduloids. They have some nice properties: a faceting into rhombic (diamond) facets with equal edge lengths, a natural build order, and a variety of pleasing shapes and sizes that can all be built with the same struts.

What is holographic moiré?

An encoding of continuous full-parallax 3D imagery into flat patterned occluders such as cut paper, perforated sheet metal, scored wood veneer, printed plastics, etc. Essentially holography using moiré interference instead of wave interference. Equivalently a computed dynamic komorebi. Lower-capacity versions were used in the 2016 playa installation Gnomon and in a 2011 show at Harvard's Loeb Gallery. Tech developed by Zintaglio Arts.

What is moiré?

A pattern of low-frequency beats made by superimposing two similar high-frequency patterns. Often seen when looking through two layers of fencing or sheer curtain; also heard when two singers are slightly off pitch.

What is komorebi (木漏れ日)?

The pattern of light made by sunshine filtering through the leaves of a tree.
STATUS: Success!
It takes a great crew:
Ben Carter: structural engineering, portal design, fabrication assist, home/playa build crew
Emma Lejeune: structural engineering, effluent modeling.
Matt Faulkner: home build crew, fixtures.
Jane Wu: home build crew, documentation.
Joel Greenwood: fire system, controls, computer vision system, playa build crew.
Jess Polka: textiles, lighting, home/playa build crew.
Ethan Garner: fire system safety, lighting, home/playa build crew.
Sid Cox: chandelier assembly.
Irmandy Wicaksono: home build crew.
Ziv Epstein: home build crew.
Galen Mook: home build crew.
Danny Gavela-Alvarez: playa build crew.
Dani Hernandez: playa build crew.
Eugene Shvarts: playa build crew.
Robb Walter: playa build crew.
Ysiad Ferreiras: playa build crew.
Matt Brand: design, technology, fabrication, builds, logistics.
Project updates & photos:
2022
2022.10.03

Stored with maintenance list for next installation.

2022.09.24

Pressure washing and parts sort.

2022.09.17

Shipping container unload.

2022.09.04

Packed and loaded into shipping container.

2022.09.03

Night-time strike.

2022.09.01

Mayan Warrior visits with a crowd of several hundred.

2022.08.31

Poofer and 2 fire cannons working.

2022.08.30

New propane and fire extinguishers sourced.

2022.08.29

Propane tank is bad.

2022.08.28

Propane is delivered.

2022.08.26

Structure is up and lit!

2022.08.24

On-playa construction starts in high winds with white-out dust storms.

2022.08.08

Manuals: Build manual (1.2MB) done. Also see node photos (15MB) from test build.

2022.08.06

Shipped!

2022.08.04

Packed!

2022.08.02

Staging for pack.

2022.08.01

Collapse & bundle upper level strutwork for shipping. Cleared out and cleaned up build space. Sourced more pallets & ALCs.

2022.07.31

Palletization of holo panels. Bundling of struts. Change shipping arrangements.

2022.07.30

Strike: roughly 6 hours for 4 people to disassemble. Partial re-assembly to test-fit portal plates.

2022.07.29

Safety enclosure for generators. Strut cleaning. Filing of sharp edges. Photo inventory of joints. Glue-up of custom pallet.

2022.07.28

Full build unveiled at Artists' Asylum reception. Blacking touch-up.

2022.07.27

Steel blacking done.

2022.07.26

Portal plates bent and partially fitted.

2022.07.25

Tight strut in roofline fixed. Curtains up and lights aligned. Steel blacking started. Made brackets to bolt chandelier to stem to crossbars. Looks great.

2022.07.24

Structure completed. Roof crossbars and chandelier stem installed. Chandelier installed and tested. Curtains temporarily up for marking and trimming.

2022.07.23

Holographic panels and most of upper structure installed. Portal plates delivered but too late for test build; will modify and test during strike.

2022.07.22

Base spiral assembled and ratchet-strapped into position. Gussets deburred.

2022.07.21

All holographic panels assembled, framed, and ready for build. More strut end rounding.

2022.07.20

Pipe smushing done. Holo sandwiches assembled. Begin framing holo panels. More rounding of strut ends.

2022.07.19

Need to smush corners of struts around holo panels to resolve collisions. Found a process. Begin assembling of all holo sandwiches. Rounding of strut ends.

2022.07.18

Custom-perforated steel panels have arrived! Only 14 weeks since ordered. Test assembly of one sandwich.

2022.07.17

Move remaining parts and tools to the Asylum. Gusset holes are too small due to inclined kerf of laser. Milled 32 gusset plates to widen and chamfer holes.

2022.07.16

Moving struts and gussets to the Asylum. Trim and roll edges of all standard-perforated steel panels.

2022.07.15

Custom-perforated steel panels shipped, after berating vendor.

2022.07.14

Build plan written. Finished machining inclined washers.

2022.07.13

It's a deal! We can rent a build space in Artisans' Asylum. No word from fabricators on custom-perforated panels or portal panels. Project is dead if they don't arrive within a week.

2022.07.12

Started machining inclined washers.

2022.07.11

All twisted and bent struts done.

2022.07.10

Last batch of struts to be made.

2022.07.09

Logistics day -- recruiting, travel, shipping, tickets.

2022.07.08

Curtain design.

2022.07.07

Pinging the steel fabricators. No news is bad news.

2022.07.06

Replenish pipe supply.

2022.07.05

Done cutting all standard-perforated steel sheets.

2022.07.03

More cutting steel. Developing a crushing handshake.

2022.07.02

Day off to build a "Scales of Justice" float for the Warren VT July 4th parade.

2022.07.01

Mark and start hand-cutting all standard-perforated steel sheets.

2022.06.29

NYC run

2022.06.28

Redesigned portal. Laser-cutting order sent to fabricator.

2022.06.26

Done drilling. Tab bending.

2022.06.25

Drilling and chamfering of strut tab holes.

2022.06.23

Designed and fabricated chandelier.

2022.06.19

Struts galore.

2022.06.18

More strut-making.

2022.06.17

Need to remake some twisted struts due to typo in code from autocomplete inserting "sin" instead of "sign". Salvage plan for re-using incorrectly twisted struts.

2022.06.16

Added crossbars to design of roofline oculus to support fire system.

2022.06.15

Spec and order grade 8 3/4-10 "bridge bolts"

2022.06.14

Designed and ordered parts for power/lighting system.

2022.06.12

Started crushing tabs on twist struts. Gusset plate thickness determined from tension calculations. Laser-cutting order sent to fabricator.

2022.06.11

Cut lengths for twist struts.

2022.06.10

Built rig to smush strut ends with twists and bends.

2022.06.08

Pipe resupply.

2022.06.06

All straight struts done.

2022.05.30

All struts for base and holo spiral cut.

2022.05.29

72/102 straight struts done.

2022.05.26

Gusset plate & portal DXFs for laser-cut steel.

2022.05.25

Sourced more pipe. Started work on the strut bender.

2022.05.24

Made templates for cutting the perforated steel.

2022.05.23

57/102 straight struts done. Repaired press.

2022.05.22

45/102 straight struts done.

2022.05.19

26/102 straight struts done.

2022.05.16

Fabricator has started work on punching holo panels.

2022.05.13

Build schedule done & submitted to BMorg.

2022.05.10

12/102 straight struts done; tuned up industrial bandsaw.

2022.05.03

Design of gussets to attach holo panels to framework.

2022.04.23

Switching to a different pipe mfg.

2022.04.21

Built new jig for pipe flattening & bending.

2022.04.19

Holo panels design finished and sent to fabricator.

2022.04.18

Perf sheet warps fully characterized, homographies calculated.

2022.04.15

Added animated halos to the holo portraits, derived from warps of the complex plane:

2022.04.13

Problems with pipes cracking in hydraulic press; jig redesign.

2022.04.11

Experiments for rust patina on reveal screens.

2022.04.05

Built die & jig to flatten 2+" pipe ends at precise angles.

2022.03.28

All inquiries to metal fab shops for pipe end preparation unsuccessful; dies are located in Chicago and points west.

2022.03.23

Wrote code to compensate for reveal perf warp in pattern perf design.

2022.03.19

Warehouse kindly allowed me to sift through inventory for 4'x8' perf steel panels with minimal grid warp.

2022.03.17

Built rack for transporting 10' steel sheets & pipes.

2022.03.10

Squared and re-calibrated low-power laser cutter.

2022.03.09

Sourced shallow-angle leveling washers.

2022.03.07

Worked out angles and cut plan for checkerboard leveling washers.

2022.03.06

Ordered pipe samples for forming tests.

2022.03.04

New "checkerboard" construction plan will allow much simpler struts, re-usable for different shapes each year.

2022.02.27

First pass at buckling, wind, and point load assessments -- thx EL & BC!

2022.02.26

Lo-res holo glow panels now producing distinctly 3D images. Hollow-mask illusion quite strong.

2022.02.24

Weak-vertex probing in spring & mass simulations.

2022.02.20

Spot size / power / squareness calibrated on local lasers.

2022.02.19

3D print generator now robust.

2022.02.15

Ultralight variants of structural framing. Rigidity calculations.

2022.02.14

Node-and-link gravity load test simulations.

2022.02.13

Half-day structure team meeting.

2022.02.08

Online team meeting. Email me for Zoom link if not received.

2022.01.23

3D prints ready for donor rewards.

2022.01.20

Further lightweighting of structure.

2022.01.18

BMorg Honorarium proposal submitted.

2022.01.14

Budget updated.

2022.01.13

Lasered plastic tests underway.

2022.01.03

Gantt chart updated, resource-levelled.
2021
2021.12.29

Renders.

2021.12.26

Rough spec for power and lighting systems.

2021.12.19

Updated quotes on all materials and services (yikes).

2021.12.04

Workspace rented.

2021.11.30

Rigidity analysis of mixed structure.

2021.11.24

Mixed panelized/framed structure developed.

2021.11.20

3D prints of optics successful. Experiments with post-process dying in progress.

2021.11.16

BMorg Letter of Interest submitted.

2021.11.12

Initial budget and Gantt chart done.

2021.09.28

Laser cut steel screen tests successful.

2021.09.19

Design of hubs and cable hardware for tensegrity variant.

2021.09.11

Candidate set of individuals for playa puzzle.

2021.09.05

Converter to tensegrity structures working.

2021.08.14

Lasered acrylic tests.

2021.08.07

Panelized flagon shape structurally validated.

2021.07.25

Stiffness matrix rigidity tests for structure.

2021.07

19 Design of panel connectors.

2021.07.04

Converter to panelized structures working.

2021.06.20

Experiments with corrugated plastic unsuccessful (need freezing temperatures).

2021.06.19

Narrative selected.

2021.06.06

3D print first experiments fail (warping).

2021.06.05

Optic-to-STL upgraded from Gnomon project.

2021.05.23

Optics editor upgrade.

2021.05.21

2nd & 3rd seed grants secured.

2021.05.16

Optics editor working.

2021.05.02

Optic-to-electrochemical-shim working.

2021.04.30

CNC milling services donation secured.

2021.04.11

Optic-to-Gcode upgraded from Gnomon project.
2020
2020.12.26

Narrative candidates.

2020.12.20

Initial structure prototyped in Kraft paper.

2020.12.05

Rigidity analyzer upgraded for node fixturing.

2020.10.15

Working optic successfully lasered in cardstock.

2020.10.01

Laser cutter built.

2020.09.27

Perforated steel vendors identified.

2020.09.07

Portable laser cutter designed, parts ordered.

2020.09.01

Parametric "candy-twist" structure generator working.

2020.08.14

Optic real-time simulator done.

2020.08.03

Seed grant secured.

2020.07.11

Working optic successfully prototyped in vinyl.

2020.06.13

Optic-to-CNC-drag-knife working.

2020.05.09

Optic-to-laser-printer upgraded from Gnomon project.

2020.05.03

Completed refactoring & improvements of optic design/optimization toolchain.
Design by Zintaglio Arts. See some of our other BM projects: Virascope Alpha, Mutatis Mutandis, Gnomon, the rhombiyurt, and someday, the Mirrorverse and FOXP
© 2008-2022 Matt Brand. All rights reserved. Trademark & patents pending.